What is the Decision Support Tool?
The DST is a new Software as a Service system that helps make decisions easier for control teams and deliver better service for passengers. It uses a machine learning model to integrate historical data feeds into an easy-to-use modern interface for control teams.
This AI tool assists service delivery teams to predict more accurately, the effects of disruption on the working timetable and rosters, deliver a more punctual railway and improve customer satisfaction.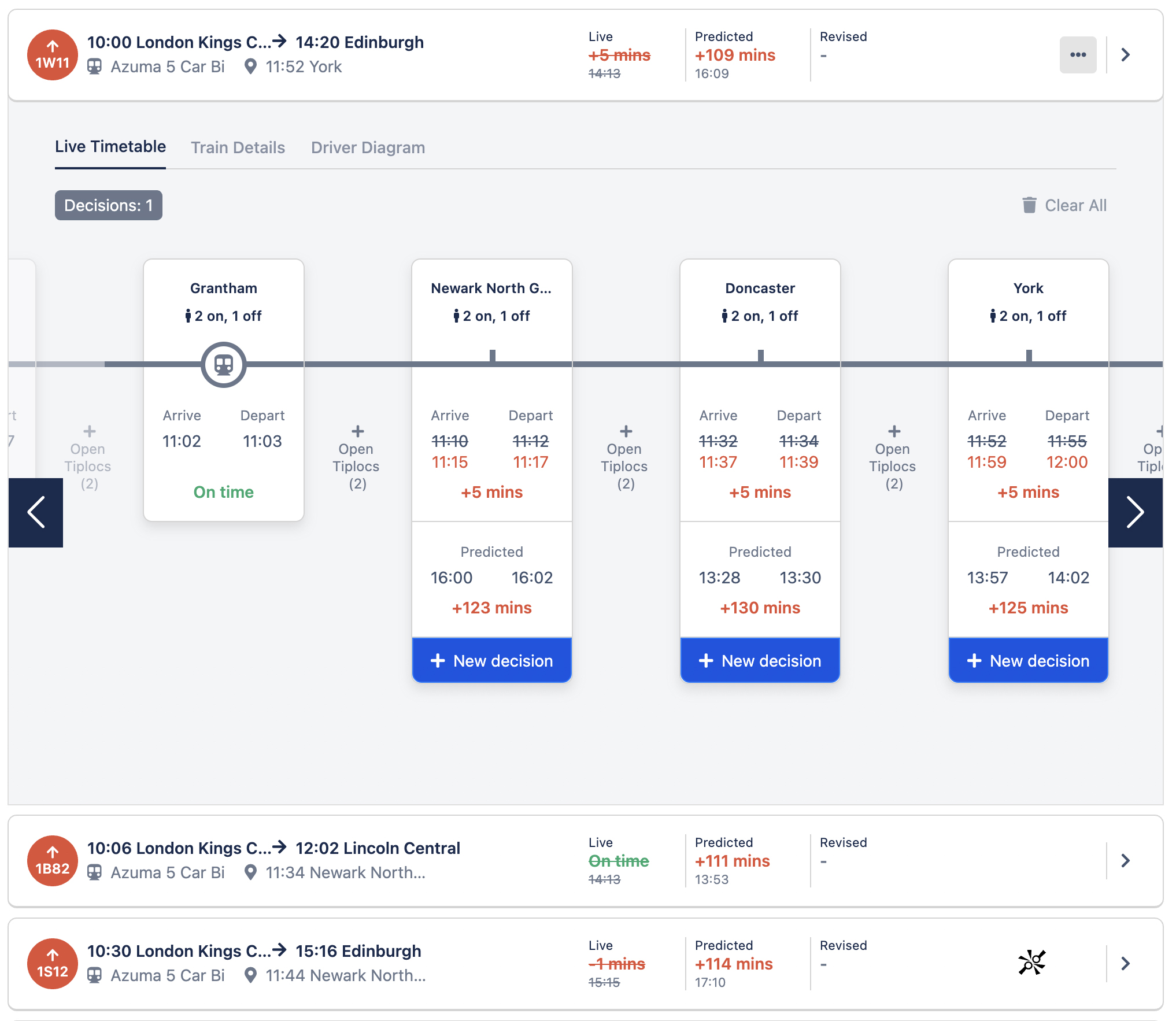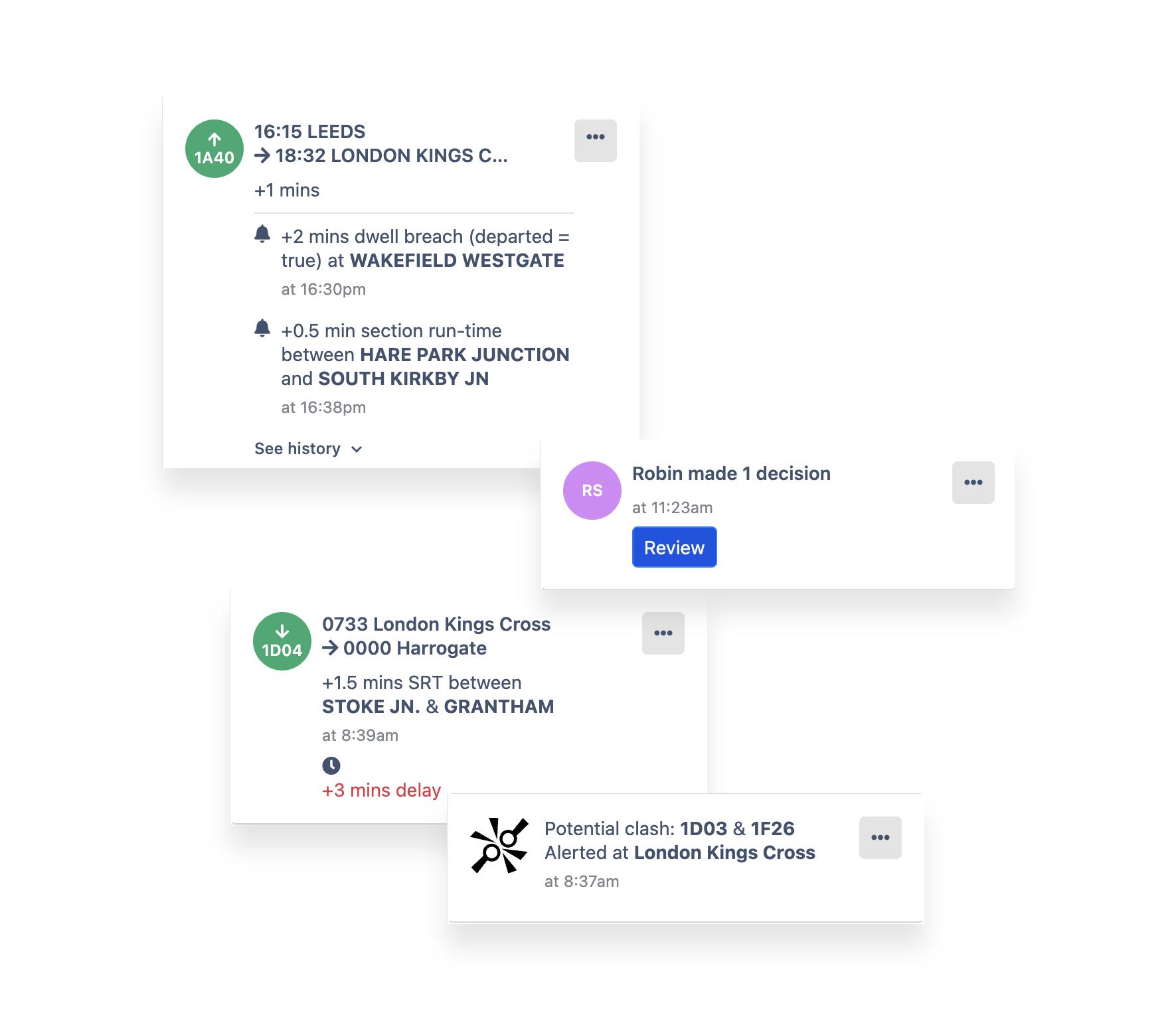 What does it do?
It combines multiple real-time data feeds (including TRUST & TD, real-time reports from Network Rail and TOC staff, together with unit and driver diagrams, GPS positioning, and loading information, when available), to provide a real-time dashboard of the working timetable and live trains.
During minor disruptions, the DST generates alerts when trains are delayed, or miss their dwell time or sectional running times.